Changzhou Dongfang Logistics Engineering Co., Ltd. responded to the national call and carried out the work in an orderly manner.
Sources:本站 | Release date: 2020-02-13 | Browsing volume:
Key words:Changzhou Dongfang Logistics Engineering Co., Ltd. responded to the national call and carried out the work in an orderly manner.
 New coronavirus-infected pneumonia is still raging. After the unified deployment of the state at the previous stage, local governments are going all out. At present, the overall data is improving. While the State continues to do a good job of scientific prevention and control in accordance with the established deployment, it will promote the orderly return of units and enterprises to normal production, which will not only improve better protection for epidemic prevention and control, but also maintain normal economic and social order.
After actively responding to the national decision to delay the start of construction, Changzhou Dongfang Logistics Engineering Co., Ltd. (abbreviated as Changzhou Dongfang Storage) strictly abides by the national, provincial, city, and district new-type coronavirus epidemic prevention and control work leading groups' requirements. On February 10, various prevention and control measures were deployed to ensure the normal operation of the company after the company resumed work.

The Changzhou Dongfang Storage and Control Leading Group has four executive teams. The leading group specifically requires that the various preventive and control measures must have a clear division of labor, accountability, detailed and feasible measures, eliminate formalism, ensure that epidemic prevention and control measures are in place, and production is guaranteed. Life is gradually transitioning to stability and order.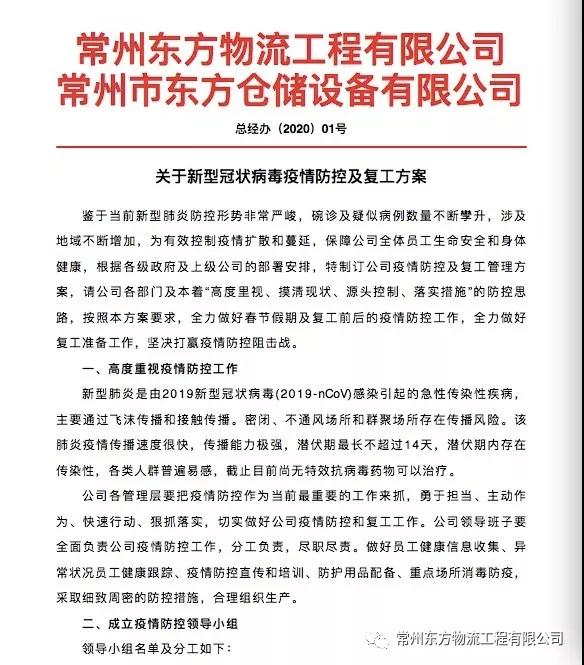 Changzhou Dongfang Warehousing Prevention and Control Leadership Group has made accurate attacks on various prevention and control modules, from purchasing related materials such as disinfection water, masks, and thermometers, tracking the arrival of materials, to handling, counting, and storing prevention and control materials; Knowledge propaganda materials, to publicize the company's prevention and control measures; from daily employee health information reporting, to complete comprehensive investigations one by one; just for a common goal-to overcome the epidemic situation and resume production!

On-site employee questioning registration form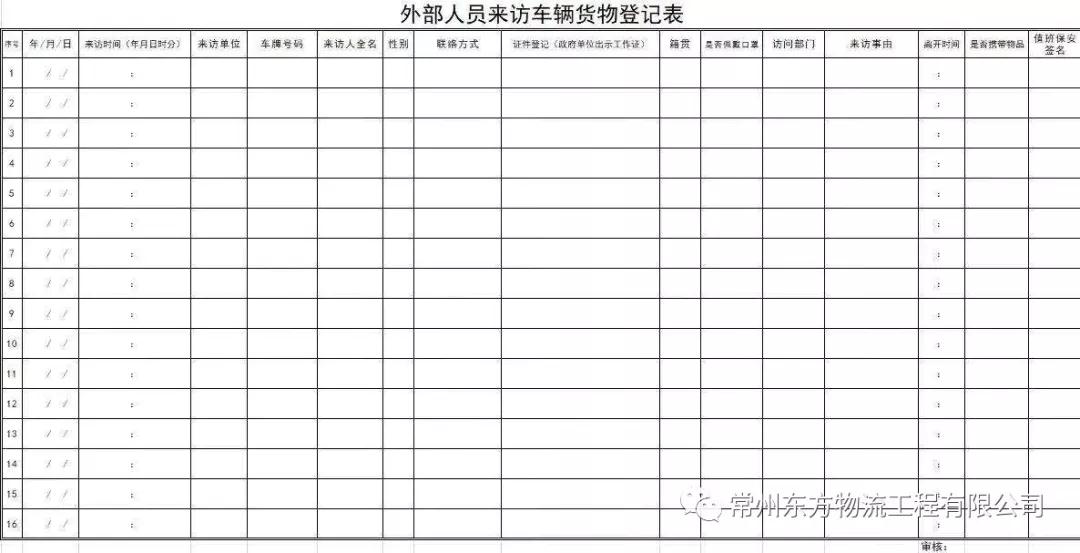 Registration Form for Outsider Questions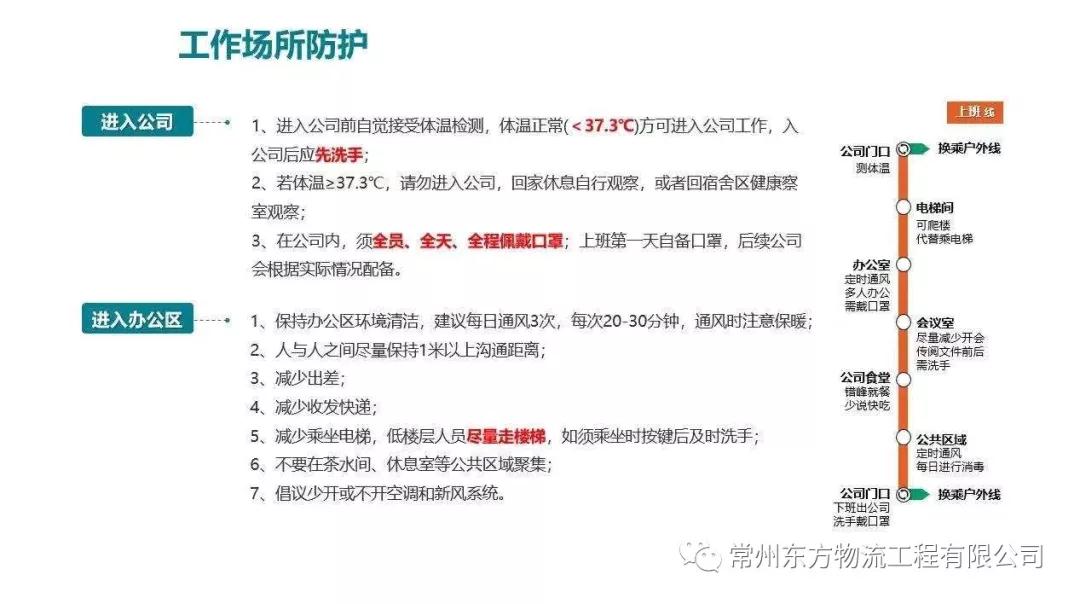 Workplace protection requirements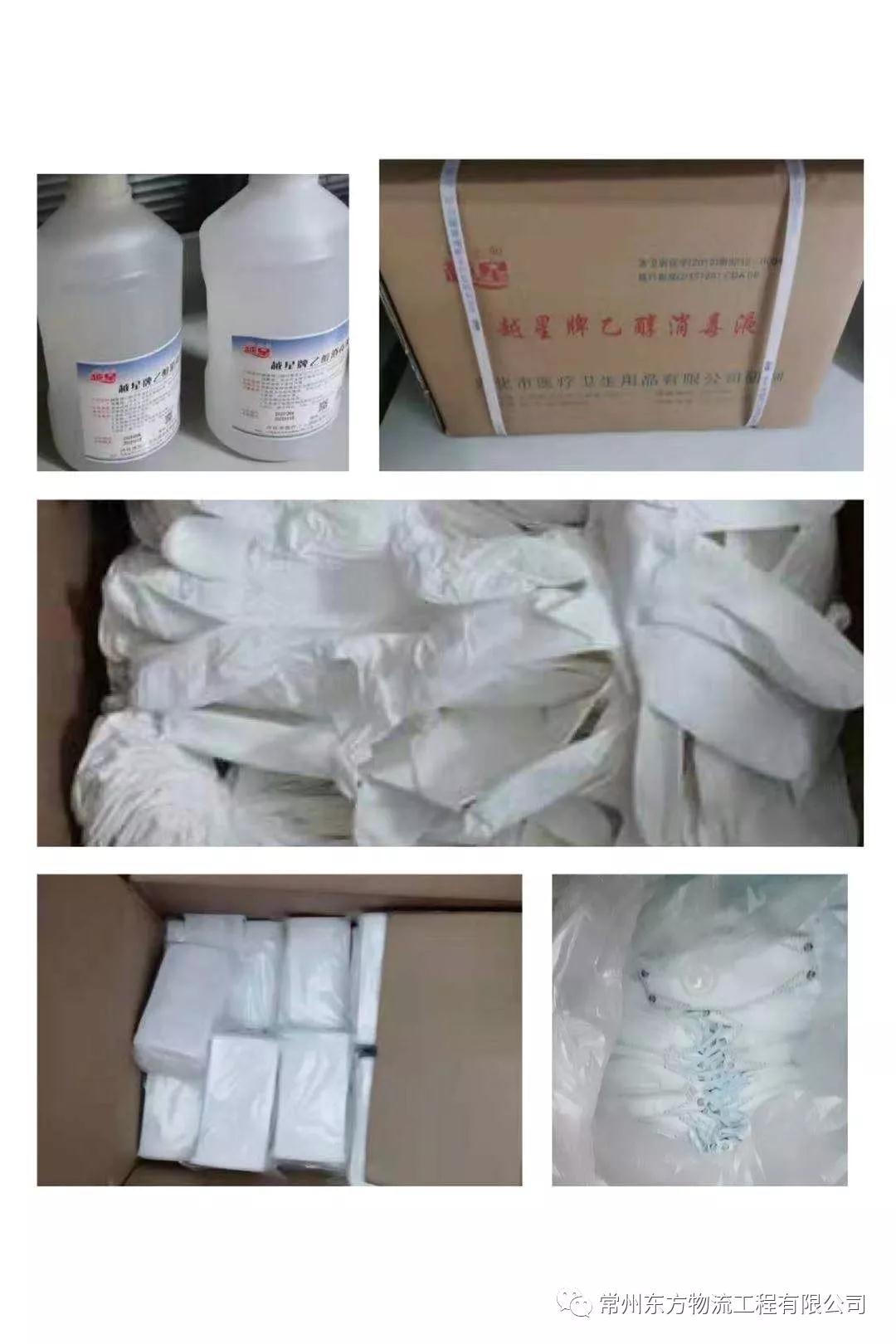 Stock of protective equipment
  Changzhou Dongfang Warehousing Co., Ltd. is confident to resume production in an orderly manner under the premise of ensuring that the epidemic is controllable and preventable after the company resumes work, and to increase production at full blown capacity for the upcoming market after the epidemic to meet customer needs at any time.